Harangi Dam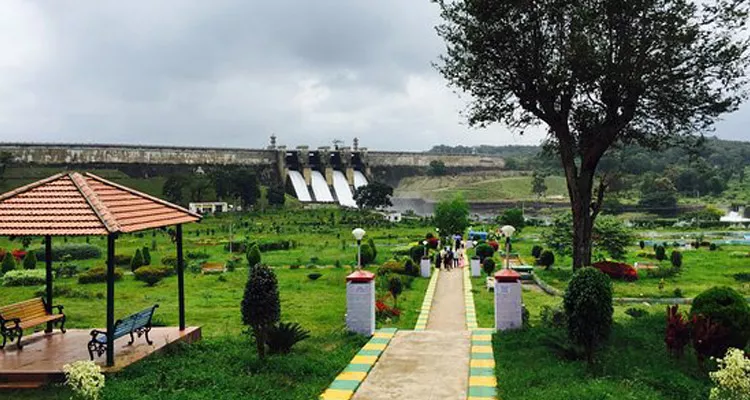 Harangi Dam is a popular tourist destination located in the Indian state of Karnataka. It is a masonry dam built across the river Harangi, a tributary of the river Cauvery. The dam provides irrigation and drinking water to the surrounding areas, and is also a popular recreational spot for local residents and visitors.
The dam is situated in a scenic location, surrounded by rolling hills and lush green forests. Visitors can take a stroll along the dam's wall, admiring the views of the surrounding landscape. The nearby reservoir, created by the dam, is a popular spot for boating and fishing, and visitors can rent boats to explore the tranquil waters.
In addition to its natural beauty, Harangi Dam is also known for its diverse wildlife. The surrounding forests are home to a variety of species, including deer, monkeys, and various birds. Visitors can take a guided nature walk to explore the area's rich biodiversity, or simply relax and enjoy the peaceful surroundings.
The dam is also a popular destination for adventure enthusiasts, with a range of activities on offer, including trekking, rock climbing, and rappelling. The nearby hills offer challenging and rewarding treks, and visitors can enjoy panoramic views of the surrounding landscape from the top.
In conclusion, Harangi Dam is a must-visit destination for anyone looking to escape the hustle and bustle of city life and immerse themselves in the tranquility of nature. With its stunning scenery, diverse wildlife, and adventure activities, it is an ideal place for families, couples, and solo travelers. So, if you're looking for a relaxing and rejuvenating getaway, look no further than Harangi Dam.
Harangi Dam Location