Coorg Abbi / Abbey Falls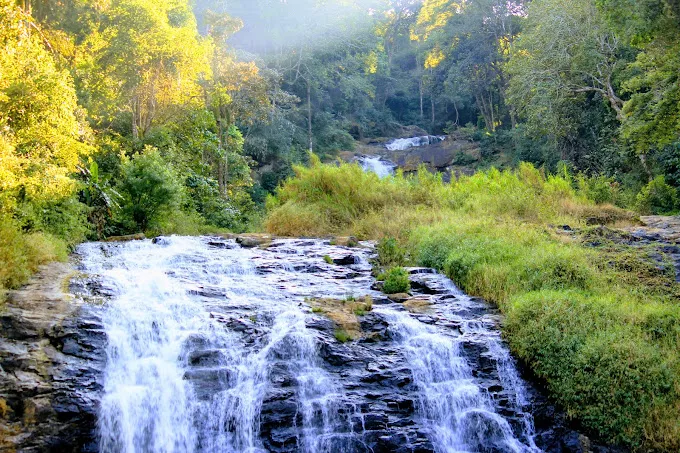 Abbi Falls, also known as Abbey Falls, is a picturesque waterfall located in the Western Ghats of Karnataka, India. It is situated in the Kodagu district, near the hill station of Madikeri, and is one of the most popular tourist attractions in the region.
The waterfall is situated on the Kaveri River, which originates in the nearby Brahmagiri range and flows through the lush green forests of the Western Ghats before reaching the falls. The waterfall cascades down from a height of 70 feet, creating a magnificent sight and a soothing sound of rushing water.
Visitors can reach the falls by taking a short trek through the coffee and spice plantations of Coorg. The trail is surrounded by lush green trees and offers a tranquil escape from the busy city life. Along the way, visitors can also spot a variety of birds and animals, including the Indian Elephant, the Gaur, and the Malabar Squirrel.
Once you reach the falls, you can take a walk along the hanging bridge that provides a stunning view of the waterfall. Visitors can also take a dip in the refreshing waters of the pool at the bottom of the falls. There is also a small temple nearby dedicated to Lord Shiva, which adds to the serenity of the place.
In addition to its natural beauty, Abbi Falls also holds cultural significance. The falls are believed to have been named after a British coffee planter named Abbi, who discovered the waterfall in the 19th century. Today, the falls attract thousands of tourists each year, who come to enjoy the stunning views and the tranquil atmosphere.
To reach Abbi Falls, visitors can take a taxi or drive from Madikeri. The waterfall is located just 8 kilometers from the city center and is easily accessible by road. There are also many homestays and hotels in the area, making it an ideal place to spend a few days exploring the local area.
In conclusion, Abbi Falls is a must-visit destination for anyone visiting Madikeri. Its breathtaking views, tranquil atmosphere, and cultural significance make it a true gem in the heart of the Western Ghats. Whether you're a nature lover, a history buff, or just looking for a peaceful escape, Abbi Falls is the perfect spot to rejuvenate your mind and body.
Coorg Abbi / Abbey Falls Location